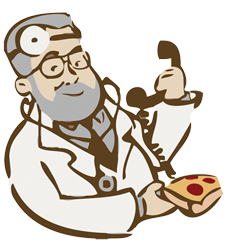 Recipes
MODIFIED BASIC PIZZA SAUCE
| | | |
| --- | --- | --- |
| Ingredients | OUNCES | GRAMS |
| Tomato Puree | 1 - #10 cans (107 ounces each) | 1 - #10 cans (3033 grams each) |
| Ground Unpeeled Pear Tomatoes | 1 - #10 cans (105 ounces each) | 1 - #10 cans (2977 grams each) |
| Olive Oil | 4 ounces | 114 grams |
| Salt | 1.33 ounces | 38 grams |
| Minced Onion (dry) | 0.83 ounces | 24 grams |
| Oregano | 0.18 ounces | 5 grams |
| Black Pepper | 0.25 ounces | 7 grams |
| Parmesan Cheese | 3 ounces | 85 grams |
| Romano Cheese | 1 ounces | 28 grams |
| Basil Pesto | 7 ounces | 198 grams |
| Water | 21 ounces (1 pint + 5 ounces) | 604 grams |
If sauce is too thick, you may add water to thin out to desired consistency.
Directions:
Add all ingredients together and mix until well blended. This sauce should not be precooked. Refrigerate, and use as needed. Sauce will keep for several days under refrigeration.
Note:
Do not use an aluminum container for storing pizza sauce.
All tomato products shown in this formula are from Stanislaus Food Products, Modesto, CA 1-800-327-7201.